During the first half of 2001, I worked on developing
Maryoku Yummy
for American Greetings. It was work-for-hire. AG had already established the fundamentals — cute little characters with a Japanese patina — and I was tasked with contributing to a potential Bible for the Maryokuverse.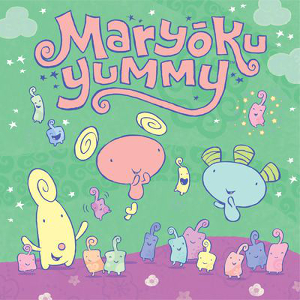 Basically AG had the character designs and their names and their basic dispositions. I did not conceive
Maryoku Yummy
. But, I did a fair amount of enrichment and development. That is, I
proposed
a fair amount. In the end, they accepted my content, paid me, and... that was that.
Maryoku Yummy
, while not shelved exactly, was somewhat de-emphasized.
