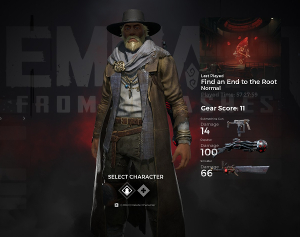 I don't really play intense video games these days. Mind you, I'm hardly a filthy casual; but I am fussy. More than that, I suppose, I've fallen somewhat into
Gaming as Macramé
, in that I just want to fight some things for an hour, rank up my adventure dolls, and not worry too much about campaigns and bosses and the like. Hence my recent years-long bouts of
Guild Wars 2
and
Warframe
.
I can't even seem to play the two DLCs from
Witcher 3
, one of my very favorite games. I did enjoy the recent
Doom
but I'm not excited for
Doom Eternal
(mostly because the aesthetic is so unhellishly colorful and carnival-like).
Anyhow, I heard about
Remnant: From the Ashes,
and even though people said it was a
Dark Souls
clone (that is: brutal to the player), I gave it a try.
